Ddey65
Are you suggesting if I draw some Cadillac or Rolls-Royce logos on the trunk of my nearly 20 year old Camry I'll be able to get away with it?
For some reason, this makes me think of the scene from the episode of "The Suite Life of Zack and Cody," where Mr. Moseby tries to teach London Tipton to drive, and has to deal with her inability to understand the abbreviations on the gear shifter, but that's a BMW, not an Audi.
OT, I just found this link:
http://oldconceptcars.com/the-most-stunning-concept-cars-of-the-1960s/
Gamer
Not gonna lie, the resemblance is kind of there:
Terra
What a horrendous concoction
Baube
In case you miss the Pontiac Aztek or the Trans Am , now you can revive them without the need for a double garage...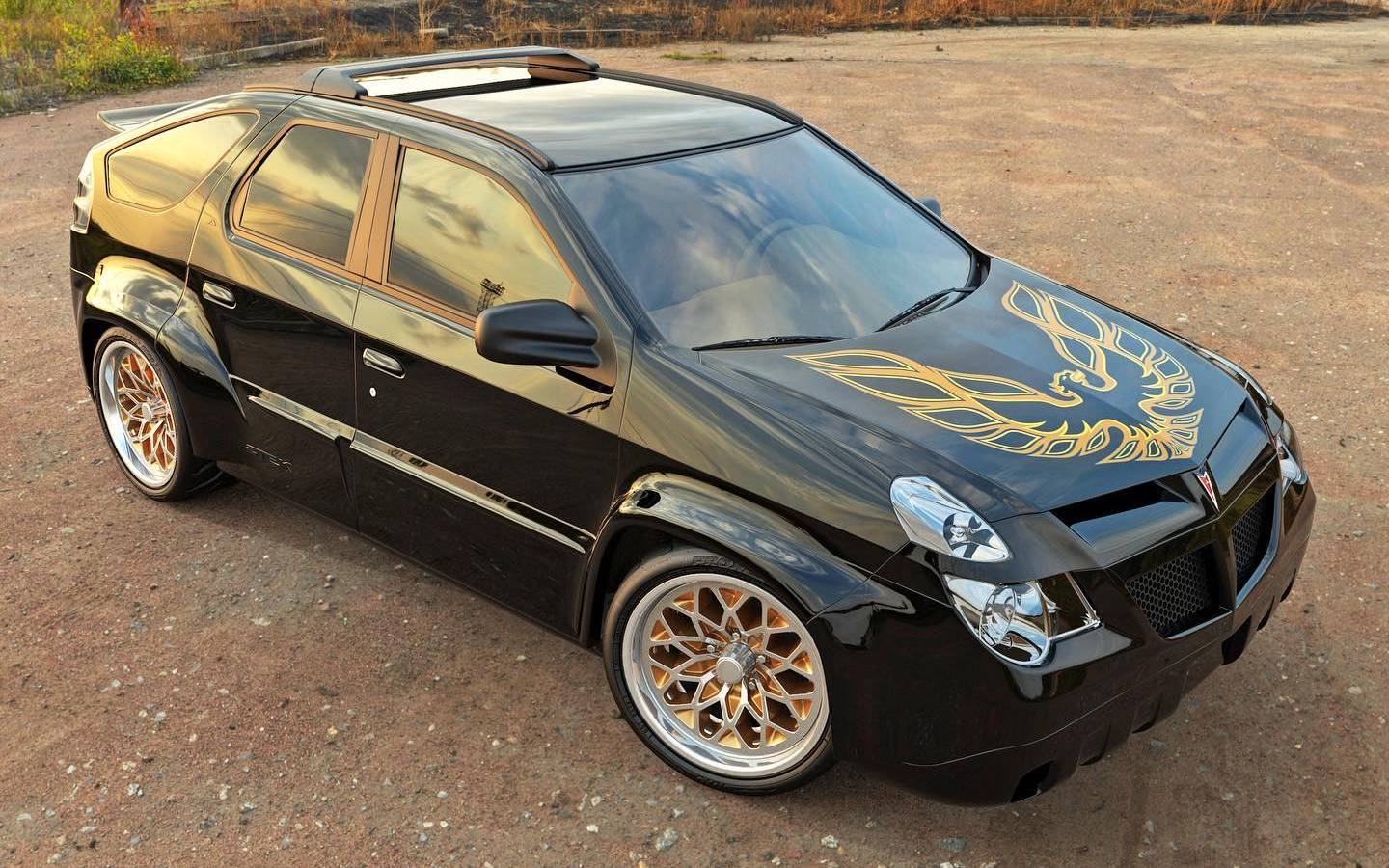 Honestly i'd prefer a Trans Am with a tent...
tore-40
First link dated autumn 1970 (1971 models visible. not the new plates from 1971) if useful
tore-40
Second link Harald A Møller, Ryen (Oslo)

Dated 1969, a collection of used cars
tore-40
@ingo,
the last link would be the Larvik dealer (located at Elveveien 21, the 'BILGUMMI' sign would be Elveveien 25 - today Gummiservice AS) Also Z plates were Vestfold
The other two are probably Oslo based - see the Oslo "phone number" plates