Warning, this subjet is old (191 days without answer)
Exiv96
Totalcarcheck.co.uk is gone.
antp
It was already in the list on the site since long time; it is the one I often use
dsl
A reasonable site which works well when I've used it. But doesn't seem to have as full a databank as some other DVLA-based sites, so shows nil returns for plates which still show elsewhere.
antp
Thanks I'll add it to the list
Sandie
Another new site:
https://www.totalcarcheck.co.uk/
This one gives a lot more information than others, cf: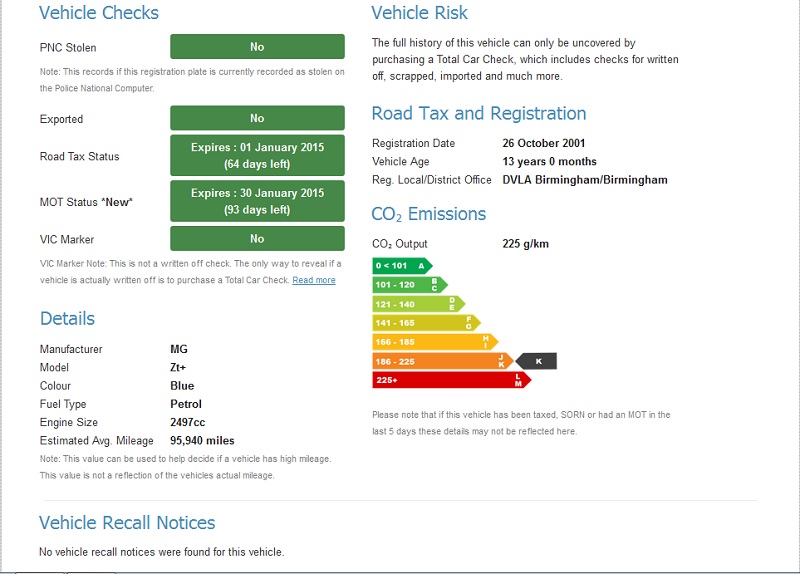 antp
Thanks, I updated the link