tore-40
First link dated autumn 1970 (1971 models visible. not the new plates from 1971) if useful
tore-40
Second link Harald A Møller, Ryen (Oslo)

Dated 1969, a collection of used cars
tore-40
@ingo,
the last link would be the Larvik dealer (located at Elveveien 21, the 'BILGUMMI' sign would be Elveveien 25 - today Gummiservice AS) Also Z plates were Vestfold
The other two are probably Oslo based - see the Oslo "phone number" plates
eLMeR
Seen on a forum, about Carlos Ghosn's "adventures":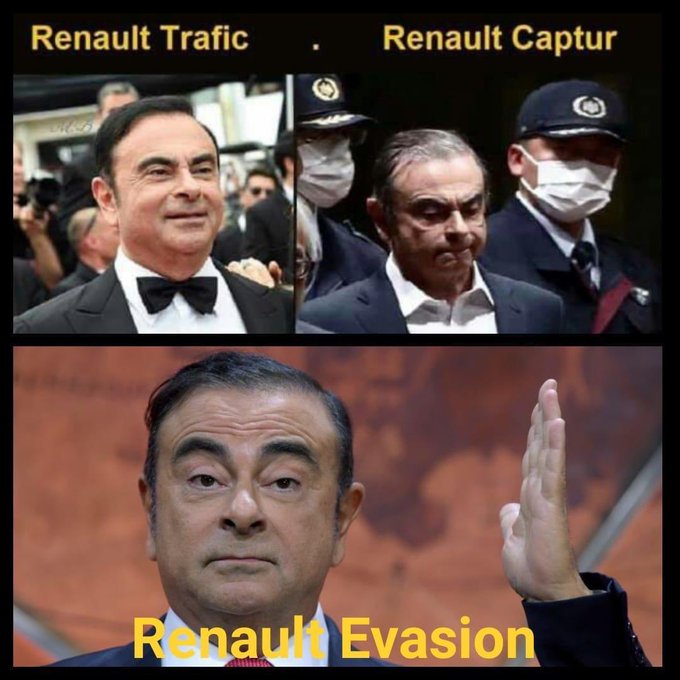 There's of course no such thing as a Renault
Évasion
. But the name was used by Citroën for some SWs (
BX
,
XM
) and
a van
, so let's see it as a
poetic license
For non French speaking people / people not used to the French automotive landscape:
• Captur: like in English, needs an
e
and means the same thing;
• Évasion: like in English (but in French it also means
escape
, which is the sense of that word when used as vehicle name by Citroën).
•
Renault Trafic
;
•
Renault Captur
.
Gamer
Unfortunately I can't find a picture of it now, but I recently saw a board book where someone had drawn a Mercedes Actros, and out of all the fictious logos they could have used they chose the Mazda logo!
ingo
In the new part of the
https://en.m.wikipedia.org/wiki/International_Friendship_Exhibition
in Pyongyang is a marvellous painted picture of Kim Jong Il, riding a tiger across whole Korea.
On the back side is annother pic, showing the exhausted tiger sleeping on the ground, beside it Daddy Kim smoking a cigarette.
Incredible bizarre...
Unfortunately it's not allowed to take photos there.