rjluna2
1981: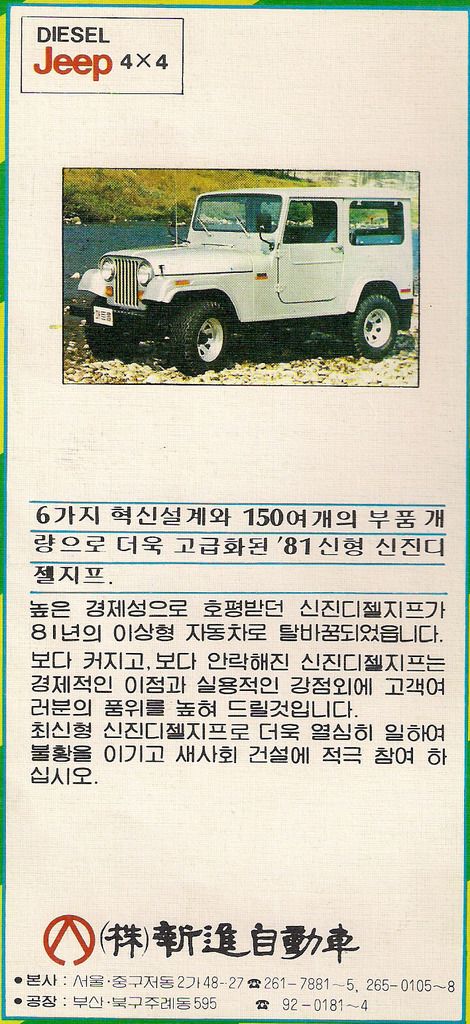 This is the January 1981 advertisement sheet with Hanja script of Shinjin Motors (Ltd.)
The red circle is the first script of 'S' (ㅅ), then the (株)新進自動車 (in Hanja script)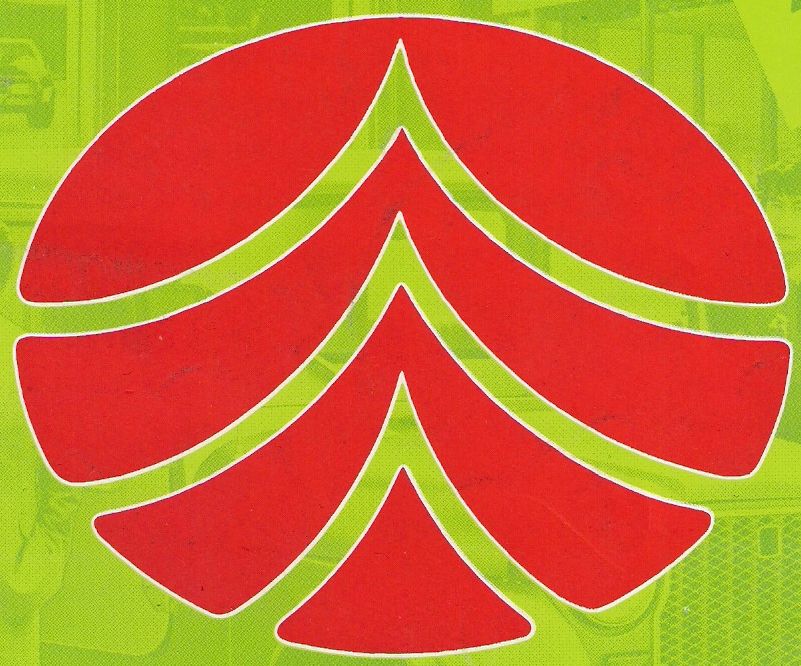 Shinjin Motor Co., Ltd. implemented the front model change of Jeep in September 1980 and changed its name to Keohwa, Ltd. in March, 1981. The word Keohwa (Hangul: 거화) (Hanja: 巨和) contains the meaning of 'Everything is harmoniously coordinated and a lot of people come together and make a big contribution to the world'.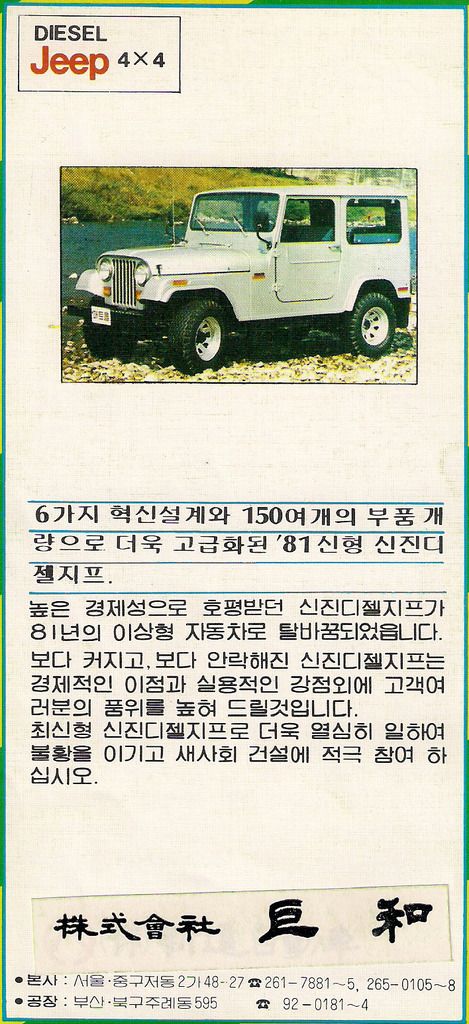 This is the April 1981 advertisement sheet with Hanja script of (株式會社 巨 和) labeled over from the previous company name of Shinjin Motors (Ltd.) which it roughly translated to Keohwa Corporation.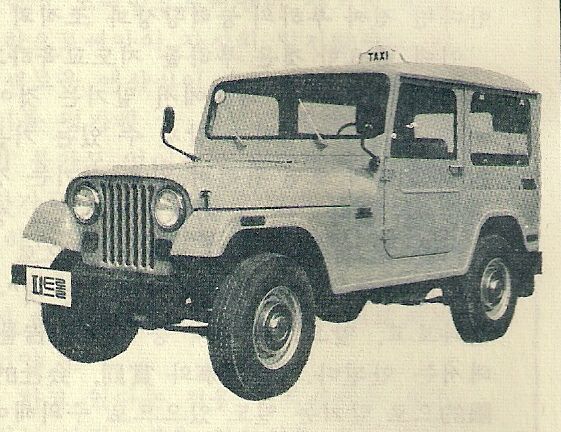 Keohwa Ltd. released Taxi Jeep
In May 1981, a commercial jeep "Patrol" was released. This is because, on December 1, 1980, the Ministry of Transportation reported to the Gangwon Provincial Government that there was no reason to restrict the registration of the Jeep car as a taxi business model. "We need to get a fuel change authorization," he said.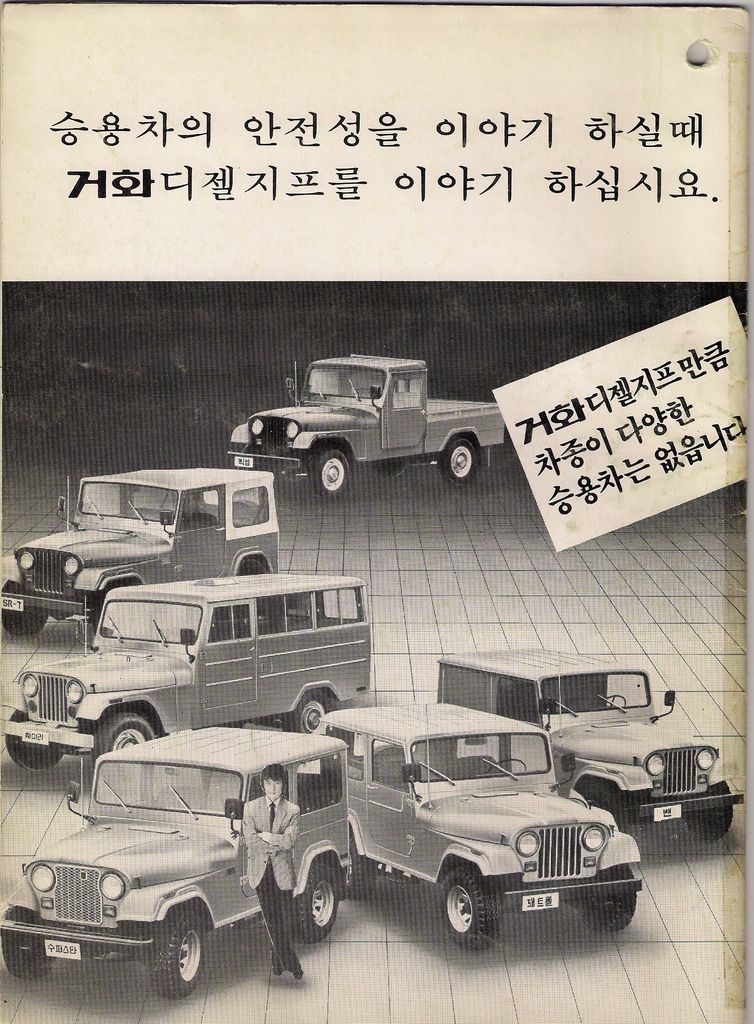 May 1981 booklet
Counterclockwise from top: Pickup, SR-7, Family, Superstar, Patrol, and Van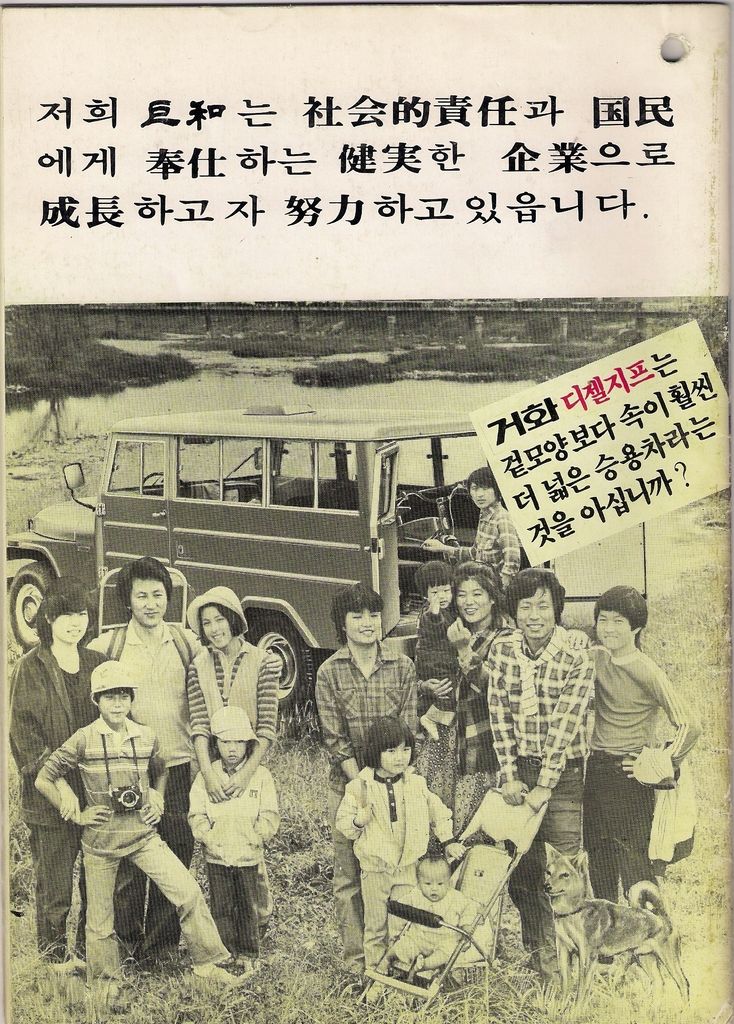 June 1981 booklet
Keohwa Diesel Jeep Family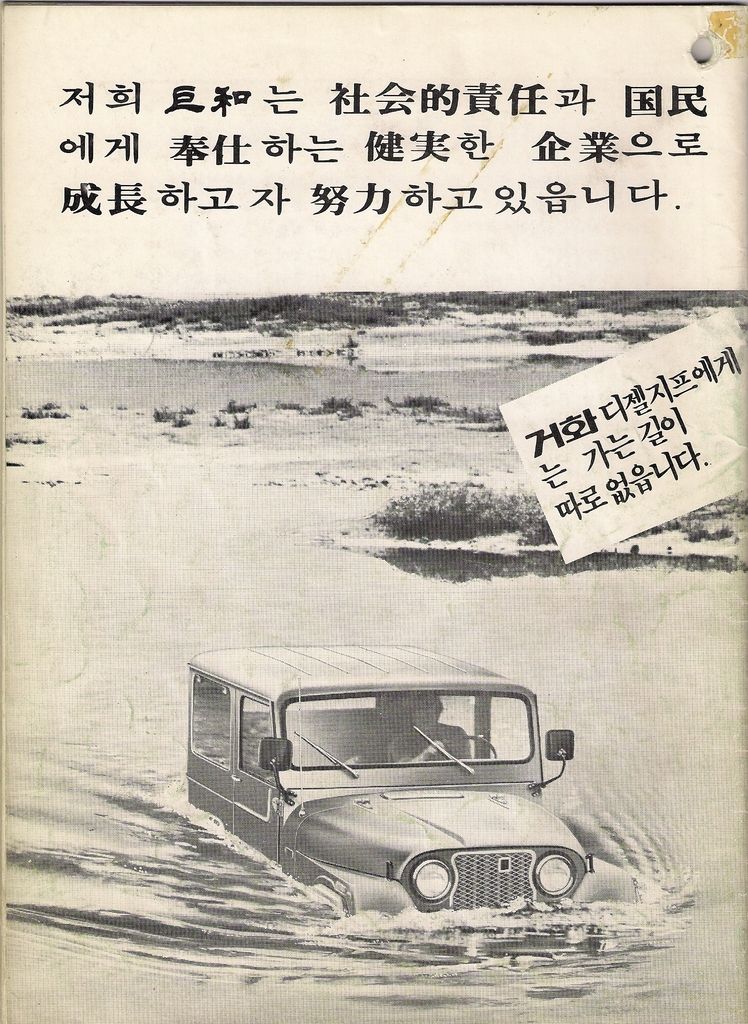 July 1981 booklet
1981 Keohwa Diesel Jeep Superstar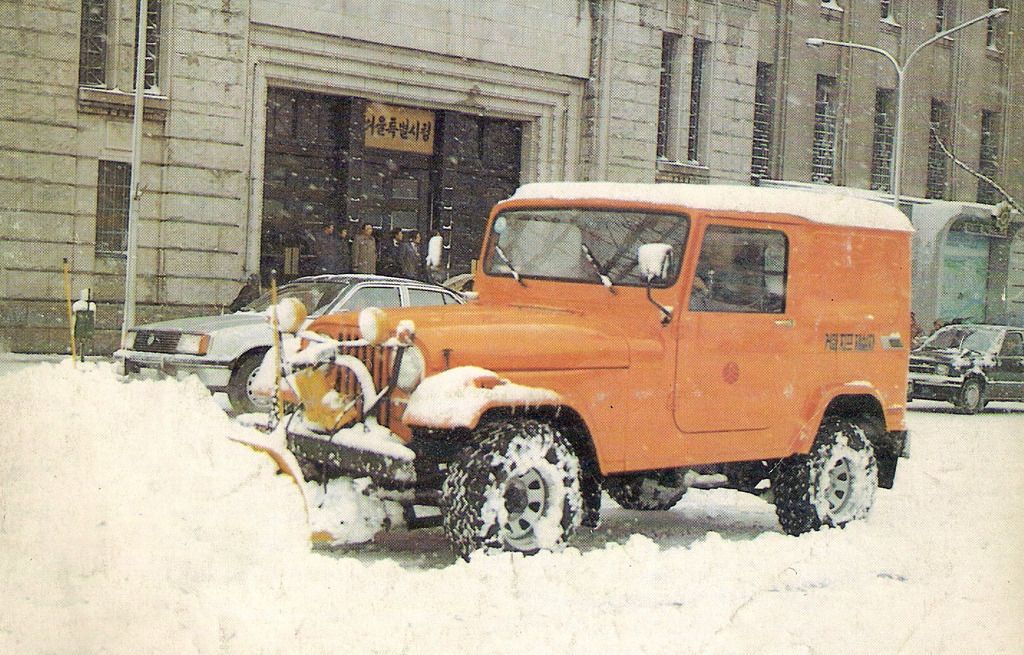 1981 Keohwa Diesel Jeep Van
Keohwa Ltd. manufacture
September 1981 Snow Plow was developed and released. The snow removal equipment consists of a mold board, an operating device, and mounting equipment. The blade of 2m length can be easily controlled by hydraulic pressure. Gimpo International Airport Management Corporation, Road Corporation, Korea Electric Power and other exhibits showed good response.
Picture from the 1981 section at:
http://www.smotor.com/kr/company/center/history/prod/str_car/index.html
(Note behind the subject jeep showing Saehan Rekord Royale and Saehan Gemini
)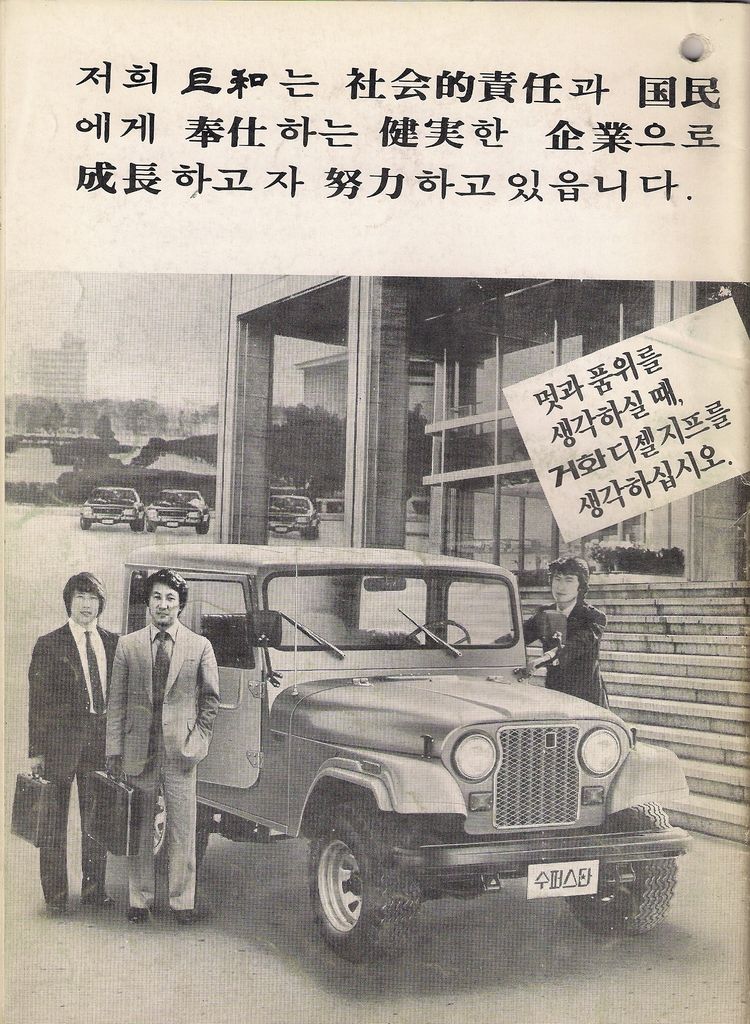 September 1981 booklet
Keohwa Diesel Jeep Superstar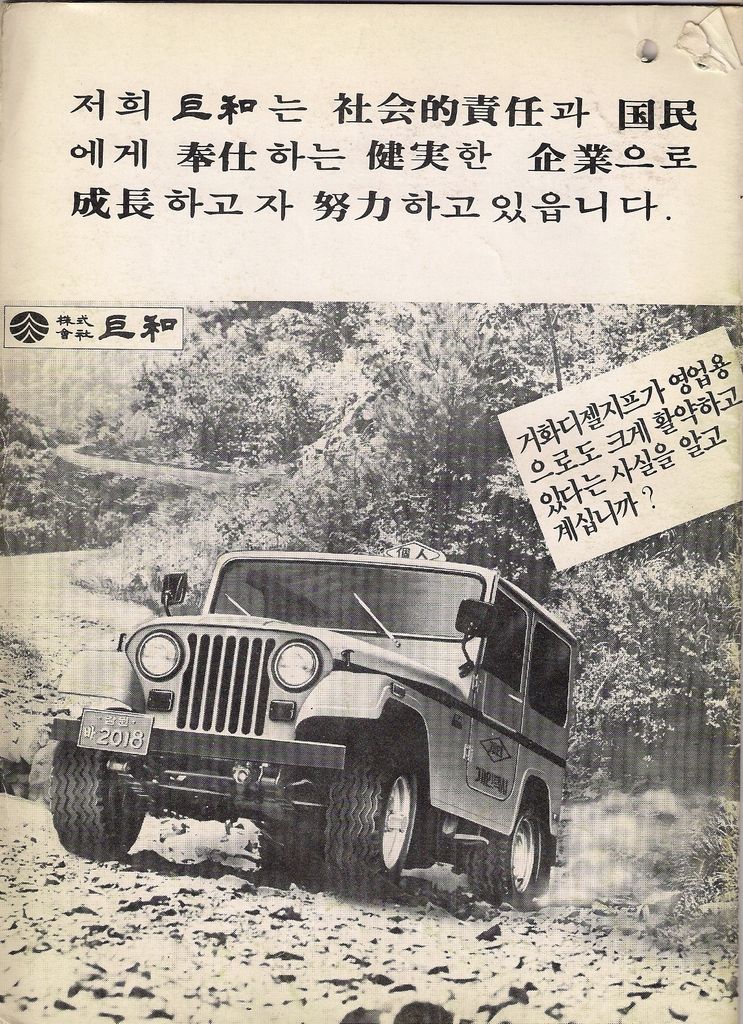 October 1981 booklet
Keohwa Diesel Jeep Patrol
Pictures from SsangYong Motor > Korando > 1981 (except the snow plow picture)
http://www.smotor.com/kr/company/center/history/prod/korando/index.html