rjluna2
1990: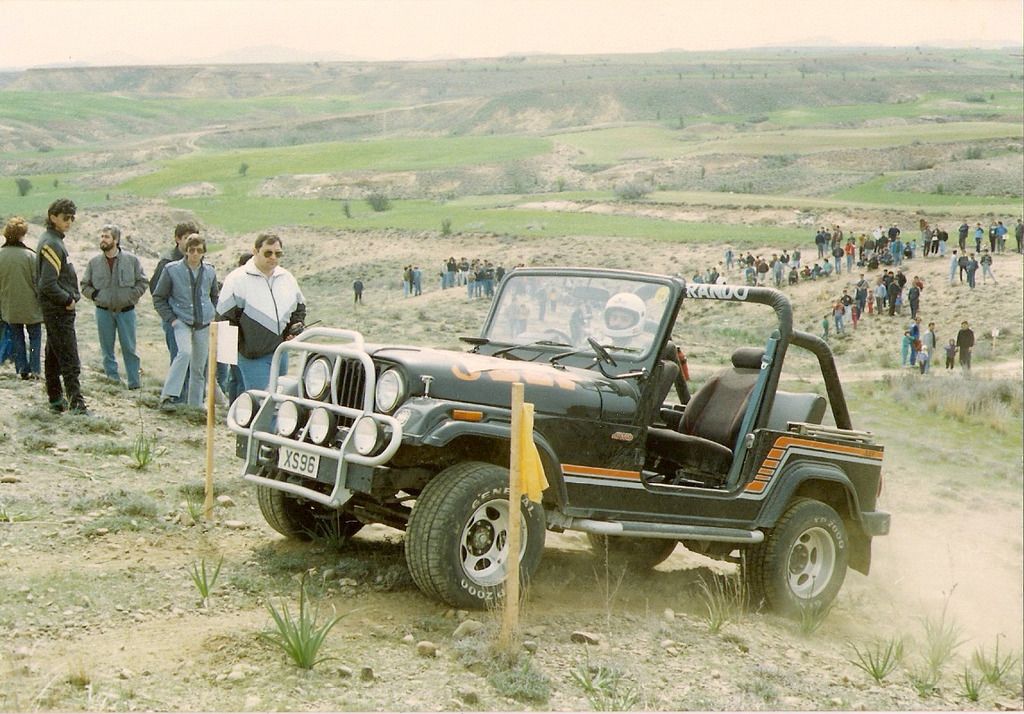 1990 SsangYong Korando 4 at Cypriot Rally
First domestic rally winner in domestic auto industry
On February 18, 1990, Korando participated in the 10th Cypriot rally, winning the first international rally in the domestic auto industry. The annual Cypriot rally, which has been held every year since 1980, is a competition in which four-wheel drive makers and car enthusiasts compete for individual speed, endurance, durability and jumping ability on unpaved roads. The 10th competition includes world famous 4WD vehicles such as 'Land Rover' in the UK, 'Pajero' in Japan, 'Bitara', 'Land Cruiser', 'Patrol' , 'Land Rover' and 'Pajero' were ranked in the first, second and third places, respectively. "Korando" won the world championship for the sixth consecutive year for the first time in the world such as 1991 and 1992.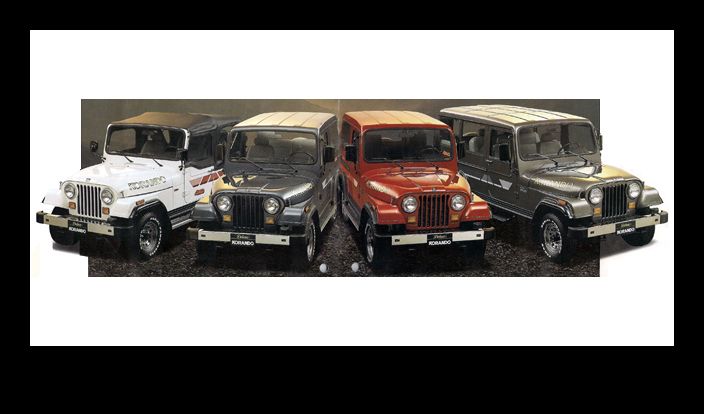 1990 SsangYong Korando 4 Deluxe, 5 Deluxe, 6 Deluxe and 9 Deluxe
Improved specification and quality
From March 15, 1990, the company developed and marketed 1990 'Korando Deluxe', which has been upgraded to a higher standard. The newly developed 4, 5, 6, and 9-seater "Korando Deluxe" adopts the existing optional specification as the standard specification, satisfying the customers' demand in the more advanced trend, and upgrading the quality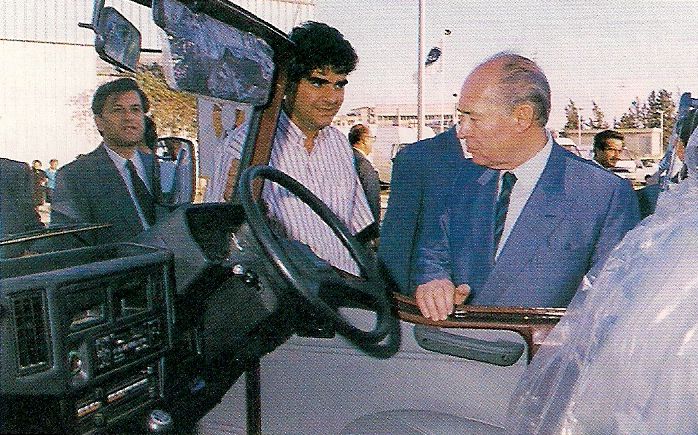 Tribute to President Vasiliou
From May 25, 1990 to June 3, 1990, 'KORANDO' participated in the International Fair in Nicosia. More than half of all citizens of Cyprus participated in this international fair, including 23 countries including the EC, USA and Japan. President Vasiliou of the Republic of Cyprus visited the exhibition "Korando" The popularity of the "Korando", which won the world's best 4WD vehicles in the last rally in February, won the most attention.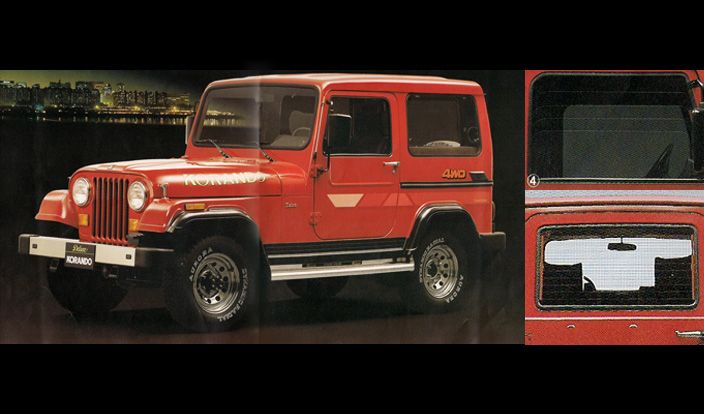 1990 SsangYong Korando Deluxe 5
Style: Side protector moldings, waist line molding, body stripes, and other accessories have been added to the standard model to distinguish it from the standard model.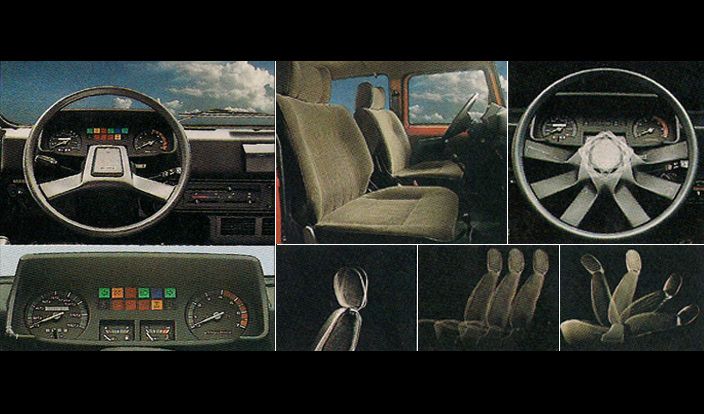 Interior: Centralized door locks, tachometer and various seat functions were added to the specification, and power steering and preheater were adopted as options to pursue the convenience of the driver and passengers.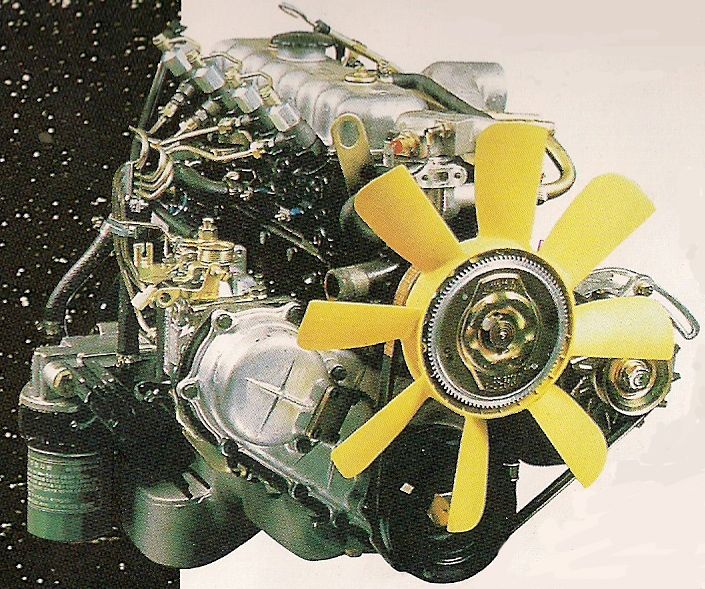 Engine: Powered by a powerful diesel engine 'DC23', the engine's output, acceleration, fuel economy and acceleration have been improved, and a premium carpet has been laid to prevent engine noise.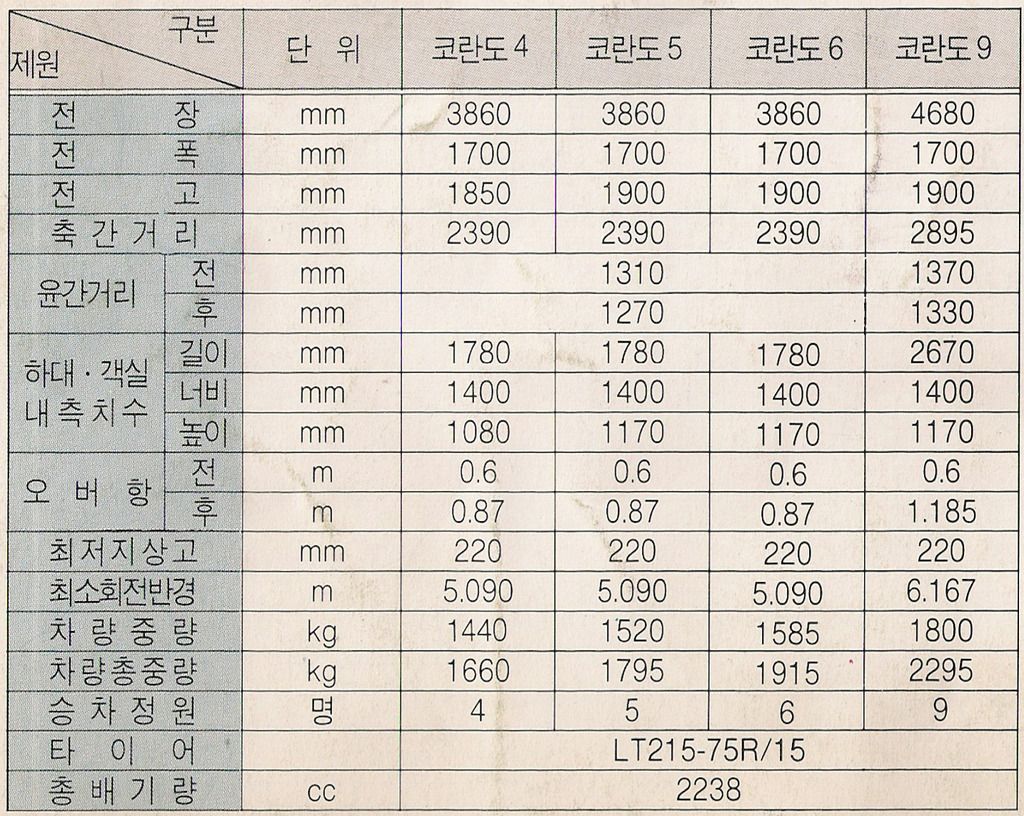 Specifications: 1990 SsangYong Korando Deluxe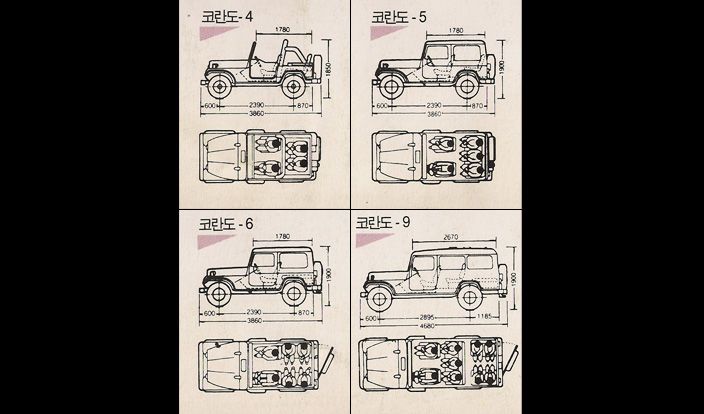 Exterior Specification of 1990 SsangYong Korando Deluxe series
Sources:
SsangYong Motor > Korando > 1990
http://www.smotor.com/kr/company/center/history/prod/korando/index.html
President of George Vasiliou
https://en.wikipedia.org/wiki/George_Vasiliou
Nicosia, Republic of Cyprus
https://en.wikipedia.org/wiki/Nicosia