night cub
Lotus built the last of it's three current models at it's plant in Hethel, The Elise, Exige and Evora. The final one of each model will now go to Lotus's Heritage Collection.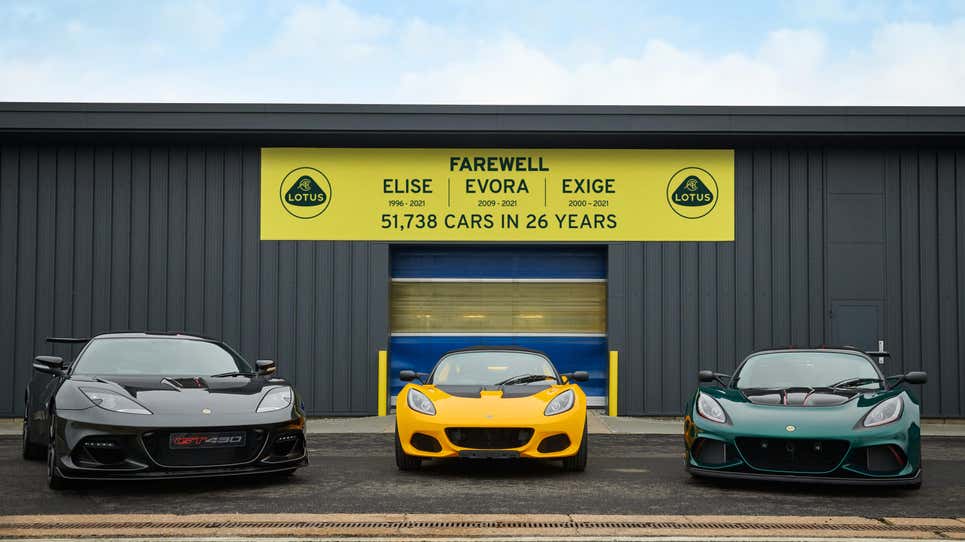 Joining the collection will be the last Elise, a Sport 240 Final Edition finished in Yellow and the last of 35,124 cars; the last Exige, a Cup 430 Final Edition in Heritage Racing Green – number 10,497; and the last Evora – a GT430 Sport finished in Dark Metallic Grey – the last of a production run of 6,117.
They are retrofitting the plant to make the new Emira, Lotus's last ICE model. They also have plans for an electric sports car and SUV.
https://jalopnik.com/pour-one-out-for-the-lotus-elise-evora-and-exige-1848265523